⬅ Return to collection
Art : Posters : Modern
This item has been sold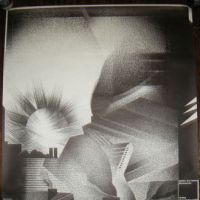 Original Wolfgang Weingart THE 20TH CENTURY POSTER
Wolfgang Weingart (born 1941 Germany) is an internationally known graphic designer and typographer. His work is categorized as Swiss typography and he is credited as "the father" of New Wave or Swiss Punk typography.
Title: THE 20TH CENTURY POSTER
Year: 1984
Size: 50 1/4x35 1/2 inches.
Published: Wassermann Inc., Basel.
Condition: Very Good, with minor wrinkle to edge. Please see images for details

Biography:
"Weingart was primarily a self-taught designer and pioneer within the modernist movement. He moved to Basel in 1968 and began teaching at the Kunstgewerbeschule, challenging the rational order and dogmatic rules of the international style. "He instilled creativity and desire of experimentation into the ossified Swiss typographical industry and reflected this renewal in his own work" (Lars-Muller). As a teacher, he had a huge influence on designers all over the world, including the Americans April Greiman and Daniel Friedman. This fantastic vision, created strictly in black and white, is an important document as it advertises a key exhibition of Weingart's work that revealed to the public the avant-garde artists who had inspired him."

If you have any questions or need additional images, please feel free to contact me.


Detail photos Click to enlarge