⬅ Return to collection
Press Photography
This item has been sold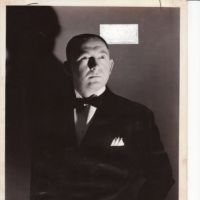 Press Photo of The Hypnotist and Occultist Dr. Franz Polgar 1950's
Dr. Franz Polgar (April 18, 1900 - June 1979) was a renowned psychologist, hypnotist, lecturer and entertainer. His hypnotism made him famous on the stage, Television and also TV.

This 8 x 10 press photo is circa 1950's-1960's.
Back of the press photo has the his name in pencil.

Size: 8 x10
Condition: VG with white out on the front of the image. Minor bends to the corner/ edges.

If you have any questions or if you need additional images, please feel free to contact me.




Detail photos Click to enlarge