⬅ Return to collection
Punk : 1970-Contemporary
This item has been sold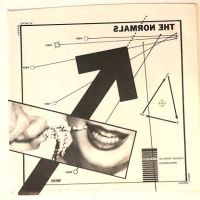 The Normals Almost Ready 7" 1st Pressing of Rare New Orleans Punk Band 1978 on Lectric Eye Records
Early New Orleans Punk Band The Normals 7" Almost Ready on Lectric Eye Records 1978 1st Pressing
The Normals Almost Ready on Lectric Eye Records – EYE 2.
The Normals were one of the early first wave of punk bands from New Orleans. Their fist single has become sought after and legendary, fast and loud punk in the style of the Dead Boys. Amazing band and sadly not a large output of music.
Enjoy this sample:

Condition: The Vinyl is near perfect. Full luster with no marks. Plays like a NM-, no skips pops or surface noise. B SIDE plays as good as SIDE A. No skips or surface. The Sleeve is NM-, remarkable condition, a very small and almost unnoticeable rubbing to the center of the front of sleeve. The back has small and very faint rubbing on the bottom part of the sleeve.
Please ask for Sound Clips and or images.
If you have any questions or if you need more images please feel free to contact me.
NOTE:
The price listed is for US. If you are an overseas buyer please email me your shipping address before purchase to get a shipping quote.
Detail photos Click to enlarge